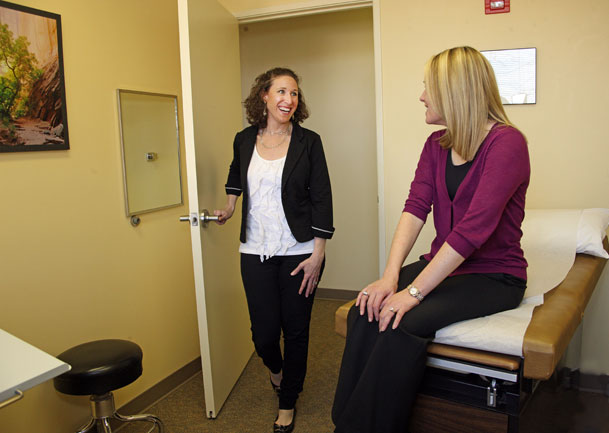 Your Doctor Will See You Now
The Baskin Clinic is a direct (or retainer) primary care medical practice located in NW Portland at Legacy Good Samaritan Medical Center. For one low monthly fee, we provide same-day appointments, 30 to 60 minute visits, unlimited email and cell phone access to your doctor.
Meet Lester, Heather, and Rebecca, your Portland primary care providers.
In the office, at the hospital, or even in your home, we are there for you.
Your Body is a Story
At five you fell off the monkey bars, at twelve you came down with appendicitis. Shellfish gives you hives, and lately your right knee has been acting up.
Add to this all of the stories that came together to make you in the first place: a father with diabetes, a mother with arthritis, and your grandmother has a heart murmur.
Your story is what makes you YOU. It provides your doctor with important clues to what makes your body work… and sometimes not work as well as it could. The trouble is, most doctors nowadays see 3,000 patients and so, at best, only have time to scan your medical CliffsNotes.
At the Baskin Clinic, we keep our client list small because we believe that knowing your story is the basis for great care. Read more about the value of personalized primary care at dpcare.org.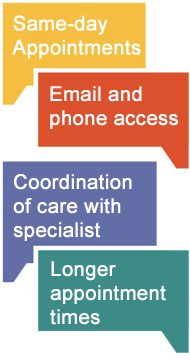 "I called Dr. Baskin on a Friday morning, when I had made travel arrangements to leave town late that Friday afternoon. Within a half hour, I was being examined by him at his office. I had several tests performed during the day, and actually received the results early enough to make my travel connections that evening."


"Dr. Heather Baskin has been my primary care physician for a number of years now, and she is by far my favorite! Heather is personable, caring, thorough and knowledgeable about women's particular health concerns. I happily place my health care in her capable hands and recommend her wholeheartedly to all my family and friends."

The state of Oregon requires the following disclosures:
This practice does not constitute insurance.
This practice provides only the limited scope of primary care as specified in the retainer medical agreement. Specialty and/or hospital care, pharmaceuticals, and testing (lab, Xray, ultrasound, etc.) are not covered by your fee and are your financial responsibility.
The Department of Consumer and Business Services issued a certification to this practice. You can contact consumer advocates at the Department of Consumer and Business Services at (888-977-4894), dcbs.insmail@state.or.us, or www.insurance.oregon.gov