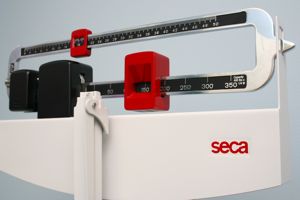 Google the word "diet" and you get about 121 million hits. Top listings include a half-dozen diet companies, from the old-fashioned Weight Watchers to the more trendy South Beach Diet. Having visited South Beach during spring break, this stretch of sand certainly has its fair share of beautiful bodies — so creating an eponymous diet is clever marketing. But with 121 million options to choose from, where should the consumer begin?
Diets of all types work mainly by limiting choice. Whether it's the Twinkie diet, (whose popularity was unable to prevent the bankruptcy filing of Twinkies manufacturer, Hostess) the Dukan diet, or something in the cleanse category, when your choices are limited, you eat less.
The Atkins diet, arguably the most famous of the choice-limiting diets, probably works in just this manner, according to a 2003 New England Journal of Medicine study. Participants ate fewer calories even when offered unlimited intake of protein or fat, but no carbohydrate.
Put another way, we're omnivores, pure and simple. And our survival is so tightly linked to this dietary strategy (read: "eat anything edible") that we simply can't adapt to a diet that removes one whole food group like carbs.
The danger arises when we go off our "diet" and back to our old omnivore ways. Let's face it: 4 million years of evolution is hard to overcome. So almost all studies show that diet participants gain weight back over time.
In short, no diet in the last 30 years has been able to stem the tide of the obesity tsunami. Play the CDC's map of weight progression across the country from 1985 to the present — it's a pretty sobering graphic. In fact, in 1985, obesity was a small enough problem that half the US states didn't even bother to keep statistics.
And now that tide is sweeping the globe. Citizens of all major industrialized nations, whether in North America, Europe, or China (yes, China) are getting fat. And no one really knows why. Like most public health problems, it's likely a complex interplay of factors: less physical activity, more meals away from home that are higher in calories, and easier to digest (and thus less filling) processed foods.
In summary, diets produce short-term weight loss, but little long-term benefit. Shift the focus from "diet" to "healthier living," and you have a strategy guaranteed to pay dividends regardless of your weight. Best of all, compared to dieting there are far fewer rules to follow.
1. Eat in the moment. We're constantly admonished to live in the moment, but these days everyone seems to treat eating as a chore not deserving of our full attention. People eat and read, eat and drive, eat and work on their electronic devices — everything but enjoy the food. And if your mind is not engaged in the act of eating, you'll eat more. (Who has not plowed through an entire bucket of popcorn at a good movie, and wondered where it all went?)
2. Eat a balanced diet. Don't eliminate food groups, other than garbage foods like processed snacks (chips, pretzels, french fries), sweetened sodas, and processed meats (salami and the like). All these listed items were associated with long-term weight gain in a recent New England Journal of Medicine study. In general, a slightly protein-predominant diet has been shown to be more effective in producing weight loss (think eggs with sauteed vegetables instead of oatmeal with skim milk).
3. Follow your instincts. Don't want to eat breakfast if you're not hungry? Not the end of the world, despite what all the guide books say. Use your own knowledge of your strengths and weaknesses to craft your own plan. Are you more likely to lose control at night? Avoid the kitchen after dinner. Too many unhealthy snacks at work? Bring your own stash of dry-roasted unsalted almonds, brown rice cakes, vegetable sticks, or fruit.
4. Eat foods in their most unprocessed form. For example, whole nuts rather than nut butters, fruit instead of juices, and whole grains rather than processed flours.
Lastly, remember that eating should be fun. Don't make it a chore — that's what mowing the lawn is for.