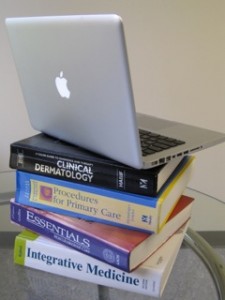 It's 11 o'clock at night and I'm just finishing up a note to my daughter Annabel. She's off on a school field trip to Eastern Oregon — the John Day Fossil Beds National Monument, to be exact.
They've been studying water all year long (how it is used, how it shapes the land, and how it influences animal and human life). Given that she is traveling through a remarkable set of climates on her way to John Day, I drew up a matching game for her — and amazed myself when I discovered the answers.
See if you can match the annual rainfall numbers for the following cities: Portland, Cascade Locks, Hood River, and The Dalles.
a) 42 inches
b) 32 inches
c) 14 inches
d) 78 inches
Skip to the end of this post for the answer. Hint: it all has to do with the prevailing winds.
The excitement and satisfaction of answering one's own questions in real time is one of the great pleasures of learning in the digital age. Think of the steps required to obtain these figures just 20 years ago. Finding those four little nuggets of information would have entailed a trip to the library, a consultation with the librarian, and a lot of page-turning through thick reference volumes.
Now, from the comfort of my own home and armchair, I can find these same answers in mere minutes. It's as if I had the star of Jeopardy — not just any Jeopardy star but that guy who lasted like a year on the show —  sitting by my side.
Preparing this tutorial for my daughter also explains why I love being a doctor in the 21st century.
These days I don't have to rely solely on the (sometimes biased) recommendations of sub-specialists. On my own, I can research a topic outside my practice area and then discuss intelligently with a sub-specialist — instead of simply accepting their view on the topic. It's quite empowering, and leads to some wonderfully spirited discussions.
And reference books? Who needs them anymore? Mine work best as ballast to keep my mostly empty bookshelf from toppling over. Now I rely on constantly updated services like UpToDate, a peer-reviewed medical encyclopedia directed toward the clinician, not the professor (translation: it's practical information on diseases and their treatment).
And without fail, all of us in the medical field experience the thrill of new research results that challenge prior assumptions. Just last week I read a new study showing influenza is often asymptomatic, meaning a significant number of flu cases never exhibit symptoms. Wow — does this mean there are human viral carriers out there spreading flu? Stay tuned.
Ready for that matchup? The answers are a) Portland, b) Hood River, c) The Dalles, and d) Cascade Locks.
That's right, Cascade Locks, 43 miles EAST of Portland, receives nearly twice as much rain. But go less than 20 miles further east to Hood River, and annual rainfall shrinks by more than half, to 32 inches. And you can't blame it on Mt. Hood — it's 50 miles to the south.
Two reasons: prevailing winds in the state are west to east, and the Gorge acts as a giant funnel, causing those westerlies to converge right over Cascade Locks. The resulting uplift causes cooling and (lots) of condensation — similar to what happens when wet Pacific winds push up the western flanks of Mt Hood. (Why do you think they chose Bull Run as the location for our water source? Lots of rainfall.)
As those Gorge winds push on east to Hood River, the drier air has less moisture to release, and there's also less convergence effect due to geography.
Voila, microclimates in action. And you thought this was just another medical blog.