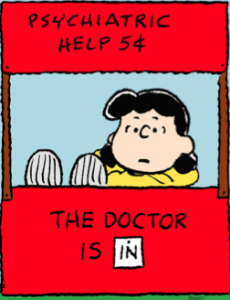 Did you notice that the Baskin Clinic has two therapists working in their office? Are you concerned for the mental well-being of those docs and nurses?
Don't worry…Clearwater Associates is here for all!
Over the years, we've heard a variety of unusual and stigmatizing descriptors for psychotherapy. Some of our favorites are emotional vortex, hocus pocus, mental control, and crazy house. Hocus pocus sounds kind of fun, perhaps because it reminds one of a magic trick.
To this day, unfortunately, the realm of counseling remains quite mysterious to most people.
What really happens in that room? What do they do? Will I still be myself when I leave? If I go to a therapist, does that mean I'm crazy, weak or a failure? What will others think? What if I'm seen coming out of that kind of office?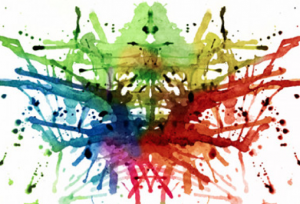 Let's clarify a few things. Most people who initiate counseling do not have a significant mental illness. They have serious life challenges or are going through difficult life-cycle transitions that may be taxing their ability to cope. Examples include:
Dealing with health issues or a recent health diagnosis
Life transitions or aging
Eating disorders
Work stressors
Family or parent/child conflict
Loss or grief
Addiction
Anxiety or depression
Ultimately, counseling is a valuable investment in your emotional, physical and mental health, an act of courage (not weakness), and a gift to those whose lives you touch.
Who are we? Don't worry — we are not the silent types. In fact, our new rooms required extra sound proofing for the therapeutic laughter that is heard frequently. We don't shy away from feelings and guarantee humor (even when it may seem impossible to find).
We love human narratives: the good, the bad, and the ugly. We remain curious and non-judgmental while helping you explore, understand and gain new skills to deal with the changes and challenges in your life. We strive to build healthy therapeutic relations, versus quietly assessing you squirming on the sofa.
Both of us came to the therapy profession through the back door.
Michelle arrived in the great Northwest as a job coach. She oversaw adolescents who cleaned campground outhouses and fire pits in the Mt. Baker/Snoqualmie National Forest.
Michael grew up on Orcas Island and worked in the family business, San Juan Sanitation. (Motto: "Satisfaction guaranteed or double your garbage back.")
To no one's surprise, both Michelle and Michael can roll up their sleeves and work with "messy" mind and body struggles.
But please don't take our word for it. Read more about Clearwater Associates at our website, where you can read bios for Dr. Michelle Bobowick and Dr. Michael Leidecker, see photos, and learn more about the Clearwater philosophy.
We are excited to share our new home within the Baskin Clinic. We and the doctors of Baskin Clinic are convinced that combining primary care and mental health allows for a more efficient, comprehensive, and effective delivery of health care. Many think tanks and federal agencies are echoing this sentiment.
We look forward to meeting you. If our doors are open, please say hello.