Kim Wing, CMA
Medical Assistant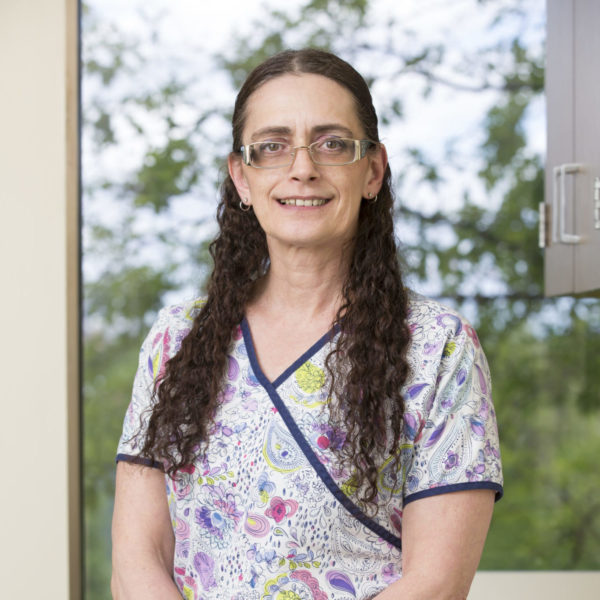 I am a cancer survivor. So I know that the treatment journey for a patient can be a tough one, and I want to be there working with them to make the journey easier. It's why I became a medical assistant, and why I'm working on my Master's in Human Services on my path towards becoming a counselor for cancer patients and their families.
Baskin Clinic is great because it allows me to give patients the care they need. So many other medical clinics have tight schedules with only minutes for each patient. Here I get to spend the time to be there for the patient and really help them. We're not rushed and can let the patient know that they're truly valued.
I'm a Portland native with three grown kids, ten grandkids, two cats, and a 2005 Mustang GT. You might find me taking the Mustang to car shows or out to the coast. The fight with cancer is deeply personal to me, so I take part in events like the Susan G. Komen Race for the Cure, the Light the Night walk for the Leukemia and Lymphoma Society, and blood drives for Doernbecher Children's Hospital.
Education:
B.A., Human Development, Warner Pacific College, 2014
Associate Degree, Applied Science, Everest College Portland, 2010
Internship:
Providence Health Care, 2010
OTHER BASKIN CLINIC TEAM MEMBERS
Find Us
We are located at 2222 NW Lovejoy Street, Suite 406, conveniently adjacent to Good Samaritan Hospital. Entrance to the parking lot is at 22nd and Kearney. Call or email us anytime—we'd love to hear from you. We are also happy to schedule an introductory visit.
Email: info@baskinclinic.com Phone: (503) 808-9211