Rebecca Cervantes, CMA
Medical Assistant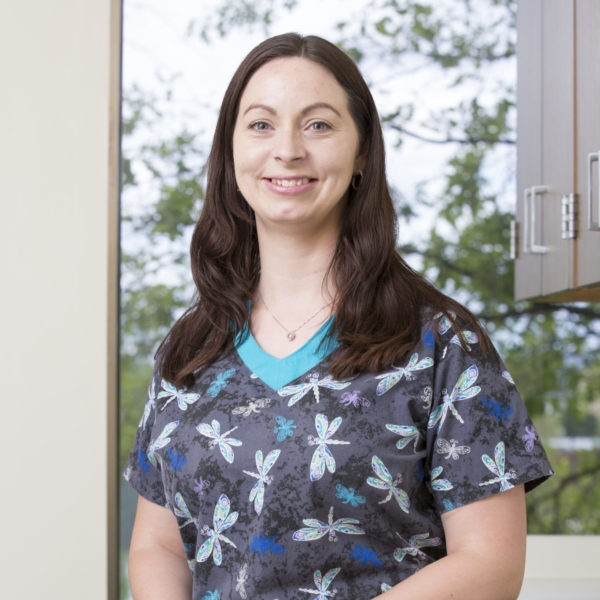 I really like to help people get healthy. I love being there for them and helping answer their questions—even when life gets in the way. If patient care requires a special arrangement beyond office hours, I'll often come in early or stay late, just so they can get what they need, when they need it. It's my passion, and why I became a medical assistant.
To me, the best part about Baskin Clinic is our patients. We're able to focus on giving the patients the help they need without worrying about tight schedules. When a patient walks in the door, they can focus on getting well, and we can all work together to help them be healthy. It makes the work fun, and I go home every day relaxed instead of stressed.
Most of my personal time is spent with my very active family, including my husband, four children, and a handsome German shepherd. I'm a Northwest native, so it's no surprise that I love the outdoors. My family and I love to take the four-wheelers up to Sandlake to enjoy the freedom of getting away, and you'll often find us hiking around the waterfalls near Troutdale where we live.
Education:
Associate Degree, Applied Science, Everest College Portland, 2007
Internship:
Providence Health Care, 2007
OTHER BASKIN CLINIC TEAM MEMBERS
Find Us
We are located at 2222 NW Lovejoy Street, Suite 406, conveniently adjacent to Good Samaritan Hospital. Entrance to the parking lot is at 22nd and Kearney. Call or email us anytime—we'd love to hear from you. We are also happy to schedule an introductory visit.
Email: info@baskinclinic.com Phone: (503) 808-9211