Heather Baskin, MD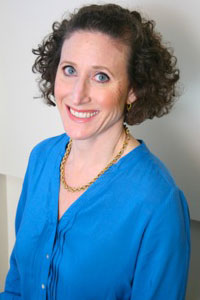 Seeing the impact that my father (also an orthopedic surgeon like Lester's dad) had on his patients always filled me with pride and awe. Hearing someone tell him that their knee felt "good as new," and seeing the appreciation on their face, made me want to be a doctor too.
Every patient — and every diagnosis — is a story.
My work is a partnership with my patients, and that includes being open to different treatment options, whether they occupy the realm of traditional or alternative medicine. And I never underestimate the value of humor in my clinic. Patients can expect an upbeat, enthusiastic and relaxed environment, where seeing the doctor is actually an enjoyable experience.
I am a relative newcomer to the Northwest, but like to think I have a bit of the pioneer spirit in me. I moved here in 1998 from the Midwest, knowing only that I wanted an environment that embraced nature and the outdoors better than Chicago did. I love to hike, bike, camp, and read.
Education
:
B.A., University of Michigan (Honors Program), 1991 (Phi Beta Kappa Honor Society)
M.D., University of Michigan, 1995 (Alpha Omega Alpha Honor Society)
Residency:
Internal Medicine, University of Chicago, 1998
Board Certification:
American Board of Internal Medicine, 1998 (re-certified 2009)
The state of Oregon requires the following disclosures:
This practice does not constitute insurance.
This practice provides only the limited scope of primary care as specified in the retainer medical agreement. Specialty and/or hospital care, pharmaceuticals, and testing (lab, Xray, ultrasound, etc.) are not covered by your fee and are your financial responsibility.
The Department of Consumer and Business Services issued a certification to this practice. You can contact consumer advocates at the Department of Consumer and Business Services at (888-977-4894), dcbs.insmail@state.or.us, or www.insurance.oregon.gov