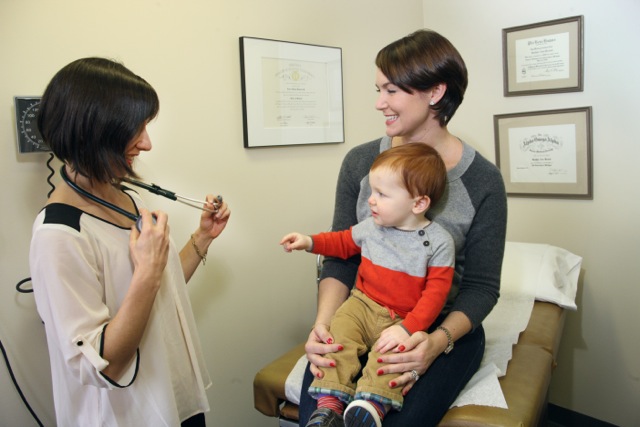 How well does your doctor know you?
Have you ever called your doctor – and spoken with him right away? Exchanged emails?
When was the last time you were greeted by name at a doctor's office (and peeking at your chart doesn't count)?
This is not a good doctor, bad doctor story. No one enters the health care profession with the idea that she will care for a dizzying 3,000 patients. All doctors set out with the good intentions of serving their patients well.
But the reality is, good intentions don't get you very far in our current health care system, where doctors are stretched thin and concerns are too often reduced to a checklist, alphabetically filed and forgotten until your next visit. Hello Lisa…. I mean Liza.
And then there's that other little conundrum: insurance. Physicians on the conventional fee-for-service system are paid only for patients they see in the office. This means that few doctors provide alternate forms of contact, even though it may be the more sensible and convenient thing to do. Instead, you're dragged into the office for simple matters – such as medication refills or adjustments – that could (and should) be managed by phone or email.
It's time for some new thinking.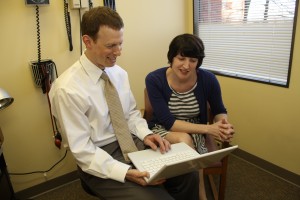 Let's hit the rewind button. Go back, say, fifty years.
Remember when doctors were people who knew you and your entire family? Who would answer the phone?
Who would drop everything and drive across town in the middle of the night to meet with you?



"I called Dr. Baskin on a Friday morning, when I had made travel arrangements to leave town late that Friday afternoon. Within a half hour, I was being examined by him at his office. I had several tests performed during the day, and actually received the results early enough to make my travel connections that evening."
Can you imagine that in today's world?
We can.
At the Baskin Clinic, we see our patients when and where they need us, even in the hospital – something most retainer primary care practices don't even offer. And for those specialized services we don't provide, we keep an unparalleled list of professionals who share our standards of exceptional care and service.

"Excellent care requires time. Time to pay attention to details, listen to my concerns, educate me about good health and advocate for me in the medical arena. Dr. Baskin gives me the peace of mind that I am expertly and truly cared for as a whole person."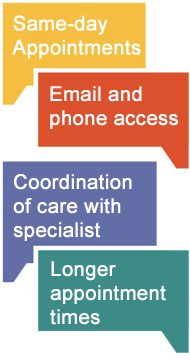 The state of Oregon requires the following disclosures:
This practice does not constitute insurance.
This practice provides only the limited scope of primary care as specified in the retainer medical agreement. Specialty and/or hospital care, pharmaceuticals, and testing (lab, Xray, ultrasound, etc.) are not covered by your fee and are your financial responsibility.
The Department of Consumer and Business Services issued a certification to this practice. You can contact consumer advocates at the Department of Consumer and Business Services at (888-977-4894), dcbs.insmail@state.or.us, or www.insurance.oregon.gov