Rebecca Neborsky, MD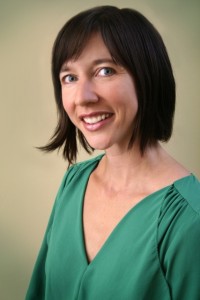 What I value most as a family physician are my relationships with patients. I work with all ages, from infancy to retirement and beyond – sometimes all in the same family. Caring for an entire family is truly an honor, and it gives me the opportunity to work with family members to support one another's health challenges and goals. By being present with my patients and listening to their stories, I'm able to care for them more wholly and, ultimately, more successfully.
I've built my life and work around preventive medicine, nutrition, and mind-body wellness. I believe that a balanced diet, regular exercise, stress management, and nurturing relationships are key ingredients to good health. I try to be a good model for my patients by actively taking care of myself, and I enjoy working with patients to bring positive changes to their own lives. Additionally, for patients seeking a holistic approach, I offer Reiki treatments, a Japanese form of energy work.
I'm originally from San Diego but spent a number of years criss-crossing the country before making Portland my home. For me and my family, Portland is another one of those essential ingredients to good health. Every weekend, we try to avail ourselves of the city's wonderful parks, farmers markets, restaurants and biking (sometimes all at once).
Education
:
B.A., University of California at Berkeley, 1998
Post-Baccalaureate Premedical Certificate, Columbia University, 2002
M.D., Jefferson Medical College, 2006
Clinical rotation at the University of Arizona's Center for Integrative Medicine under Dr. Andrew Weil, 2009
Residency:
Family Medicine, University of Washington, 2009
Board Certification:
American Board of Family Medicine, 2009
The state of Oregon requires the following disclosures:
This practice does not constitute insurance.
This practice provides only the limited scope of primary care as specified in the retainer medical agreement. Specialty and/or hospital care, pharmaceuticals, and testing (lab, Xray, ultrasound, etc.) are not covered by your fee and are your financial responsibility.
The Department of Consumer and Business Services issued a certification to this practice. You can contact consumer advocates at the Department of Consumer and Business Services at (888-977-4894), dcbs.insmail@state.or.us, or www.insurance.oregon.gov